Parents, Guardians, Family, Friends of PSUSD8 Students, Due to the number of snow days this year, it is necessary to add (4) FOUR additional days to our SY2022-2023 Academic calendar. The first one is FAST approaching, next Friday, March 31, 2023. Please plan and adjust your schedules accordingly. We have missed too much learning time, and this is an opportunity to gain lost time and make up those days. FOUR ADDITIONAL DAYS: 3/31/23 5/18/2023 5/22/2023 5/23/2023 Stay tuned for reminders, and if you'd please share this information with your friends and family, that is appreciated. We'd like to have as close to 100% attendance if possible. Thanks for all you do and supporting our students of PSUSD. Superintendent Santiago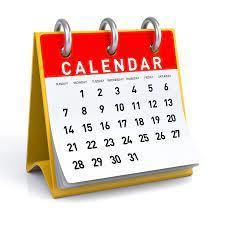 Peach Springs Community, Due to the incoming serious weather, and safety for our staff and students, school is CANCELLED Thursday, March 2nd for all KG-12th grade students in the Peach Springs School District. This includes the Elementary, Music Mountain Jr./Sr. High School and District Offices School is closed, Thursday, March 2nd. Stay safe, stay warm! Superintendent Santiago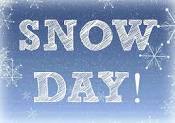 Peach Springs Community, Due to the incoming serious weather, and safety for our staff and students, school is cancelled for Wednesday, March 1st for all KG-12th grade students in the Peach Springs School District. This includes the Elementary, Music Mountain Jr./Sr. High School and District Offices. AGAIN, School is closed, Wednesday, March 1st. Stay safe, stay warm! Superintendent Santiago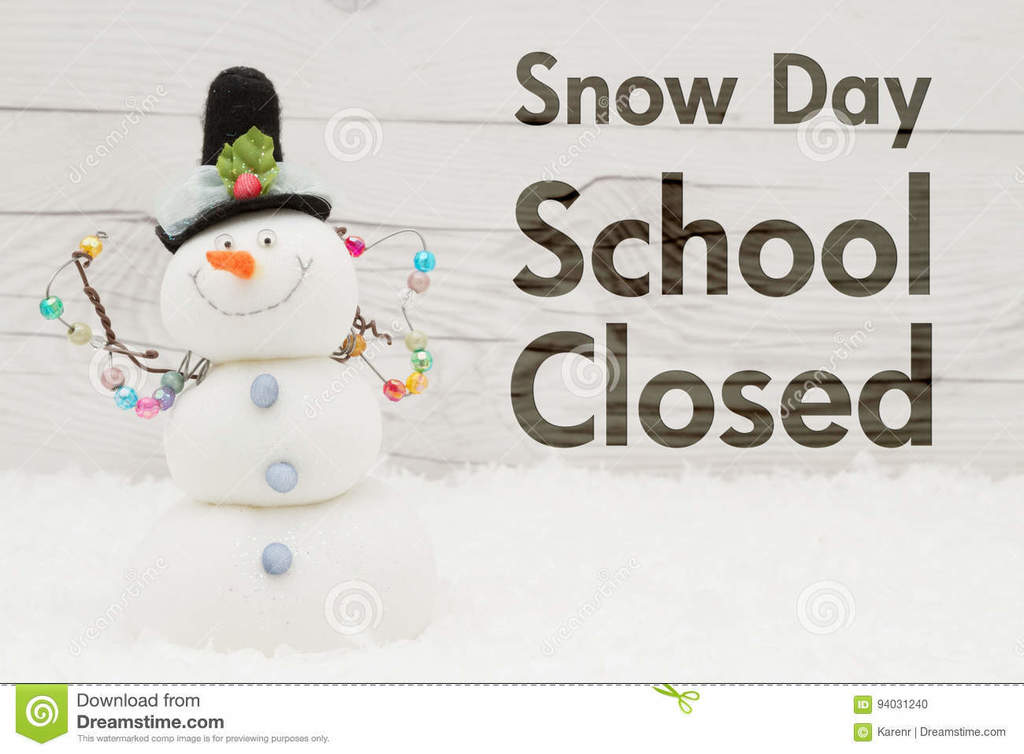 ALERT ALERT ALERT Peach Springs USD Family, Friends and Community of our District Students, Due to extreme weather, including wind, snow and road conditions, school is CANCELLED for TODAY, Wednesday, February 22nd. Again, SCHOOL IS CANCELLED FOR TODAY. Stay safe, stay warm. Superintendent Santiago

Dear Peach Springs Unified School District and Community, We will again be having a ONE HOUR DELAYED start to school for Thursday, Feb. 16th due to the overnight road and extreme weather conditions. PSE KG-6th Start @830am (breakfast at 8am) MMHS Starts at 9:00 (breakfast served upon arrival about 845am) Stay safe, stay warm. William.

ANNOUNCEMENT: Due to overnight freezing temperatures and potential Icey road conditions, there will be a ONE (1) hour delayed start of school today for all students in the PSUSD District. Elementary KG-6th Grade - Start at 830am. (Breakfast at 8am) MMjr/srHS ALL Grades 7th-12th Start at 9:30am, (Breakfast served at 8:45am) Stay tuned for further updates throughout the evening should things change. Thank you for your support of the PSUSD students and staff during these unpredictable weather conditions. Superintendent Santiago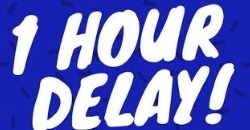 Parents and Guardians of PSUSD students, RE: DELAYED START Weds., 1/25 and Thurs., 1/26 Due to the continued extreme cold overnight and icy road conditions early tomorrow morning, we will AGAIN be having a delayed start of school for Weds. and Thurs. Please note: KG-6th start at 9:30AM 7th-12th start at 10:00AM Breakfast will be served upon arrival at school, bus routes delayed by approximately 2-2.5 hours, but WILL be running. Please stay tuned for further updates via text, voice call and social media. Thank you for your support of your students and PSUSD. Stay safe, and stay warm! Regards, Superintendent Santiago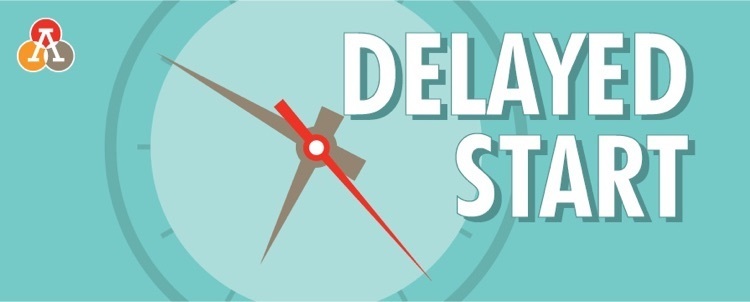 ALL DISTRICT PICTURE DAY, Weds., January 25th!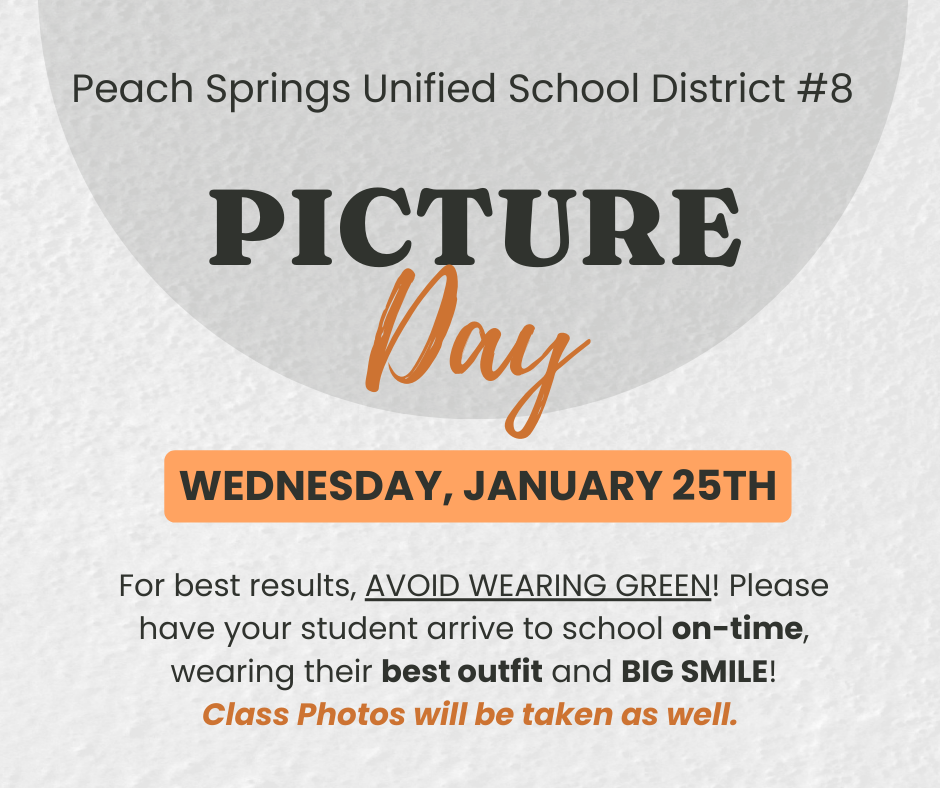 PSUSD#8 will be closed and no school on Monday, January 16th in observance of Martin Luther King Day.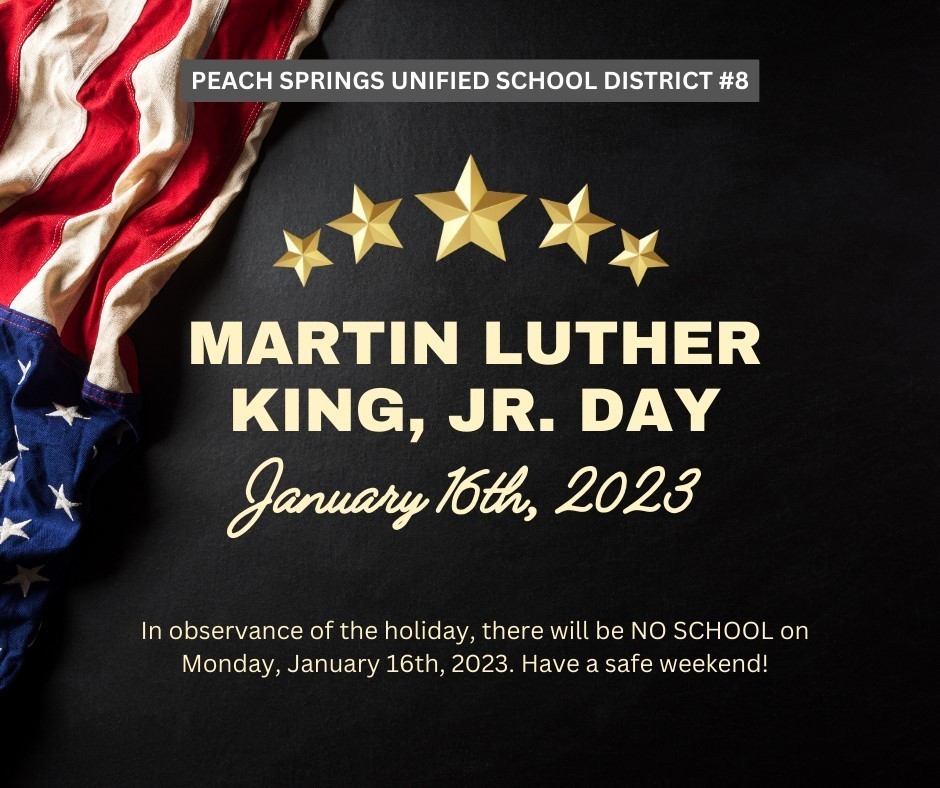 Good morning Peach Springs Community, We will BE adhering to our delayed start time this morning as of this time. We are continuing to monitor the road conditions. Thank you, Superintendent Santiago Stay tuned for additional updates and information.

UPDATE — info on BUS ROUTE / SCHEDULES: Elementary - bus stops will be delayed exactly TWO HOURS. Reminder school starts at 9am. 7th/8th - MMHS - bus stops will BE delayed exactly 90 MINUTES. Reminder school starts at 930am BREAKFAST- will be served upon arrival at school. Approximately 9am for PSE and 930 for MMHS. Thank you for your continued support of the students. PSUSD

There is no school today, Thursday, November 10, 2022 in observance of Veterans Day.

Reminder PSUSD school district is closed Thursday, November 10th in observance of Veterans Day. There is no school.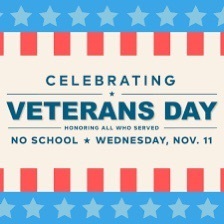 Good morning, parents, guardians and team members of PSUSD, Today is Tuesday, November 8th and is election day. As in the past, Peach Springs Elementary School is your voting location. Reminder that there is no school on Thursday, November 10th in honor of Veterans Day. Superintendent Santiago

UPDATE ON SCHOOL SCHEDULE / WEATHER CONDITIONS Good morning, parents and guardians of Peach Springs School District, We will have a regular school schedule today, Thursday 11/3. We are expecting some rain today. Police and ADOT reports indicate NO snow or ice forming on the roads. The bus will follow its regular schedule for student pick up. Thank you, Superintendent Santiago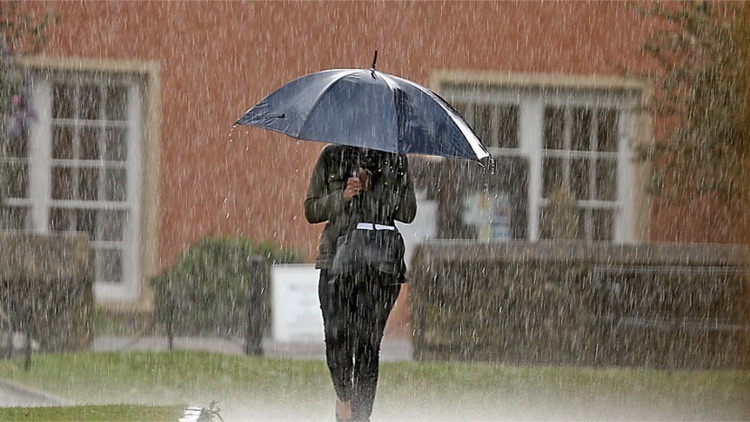 UPDATE ON SCHOOL SCHEDULE / WEATHER CONDITIONS Good morning, parents and guardians of Peach Springs School District, We will have a regular school schedule today, Thursday 11/3. We are expecting some rain today. Police and ADOT reports indicate NO snow or ice forming on the roads. The bus will follow its regular schedule for student pick up. Thank you, Superintendent Santiago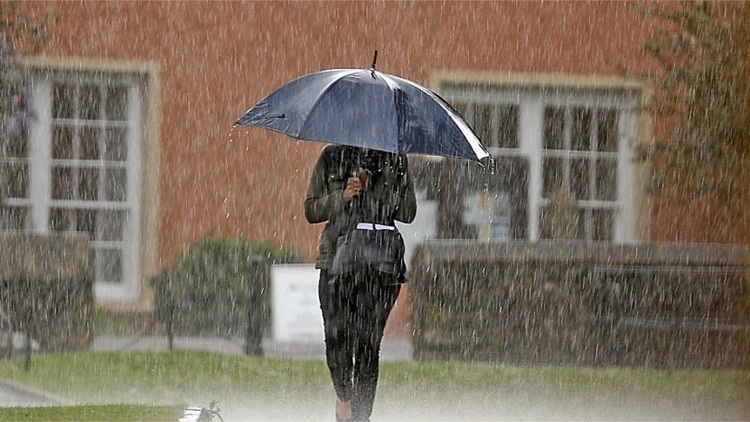 Team members, We are actively monitoring the change in weather and potential storm for Thursday. Please continue to monitor your cell phone, Facebook, and communication from your immediate supervisor for potential adjustment to the school start time on Thursday. Thank you, Superintendent Santiago

Parents, family and friends of Peach Springs Unified School District, We are actively monitoring the change in weather and potential storm for Thursday. Please continue to monitor your cell phone, Facebook, and other social media for potential adjustment to the school start time on Thursday, 11/3. Thank you, Superintendent Santiago

We Are Closed, October 10th in Observance of Indigenous Peoples Day. Thankyou, PSUSD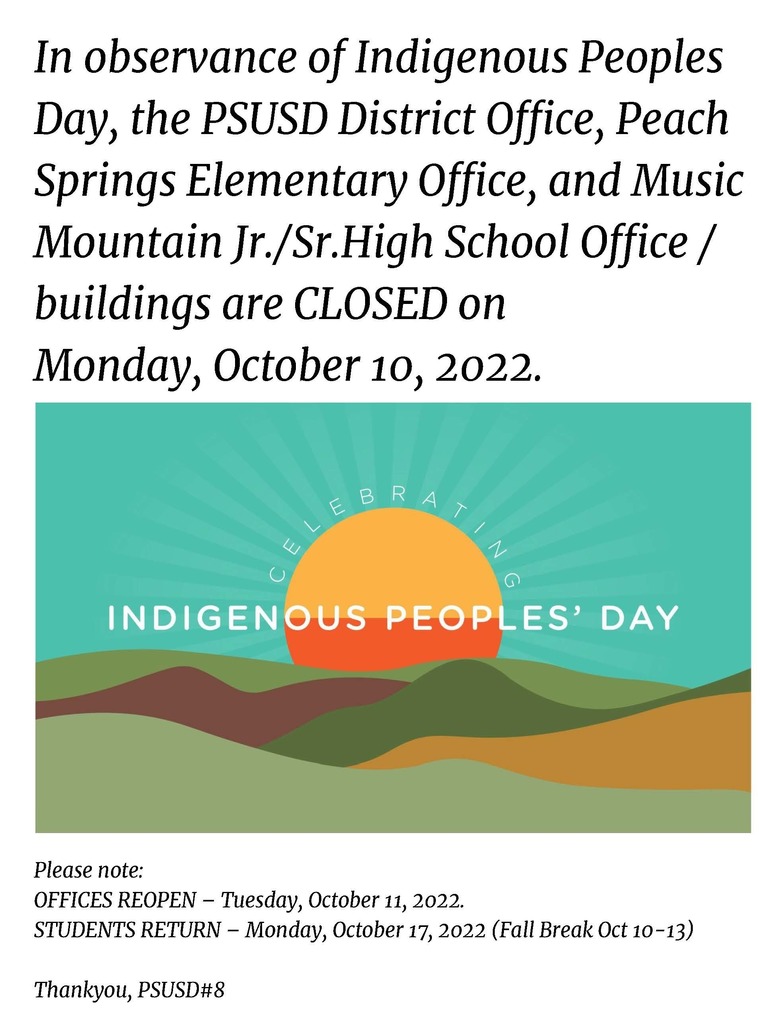 PSUSD OFFICES CLOSED Monday, October 10, 2022 in observance of INDIGENOUS PEOPLE'S DAY