BACK TO SCHOOL / OPEN HOUSE ! Please join us with your student to tour the schools, meet the teacher, complete an enrollment packet and have some popcorn with the PSUSD Team.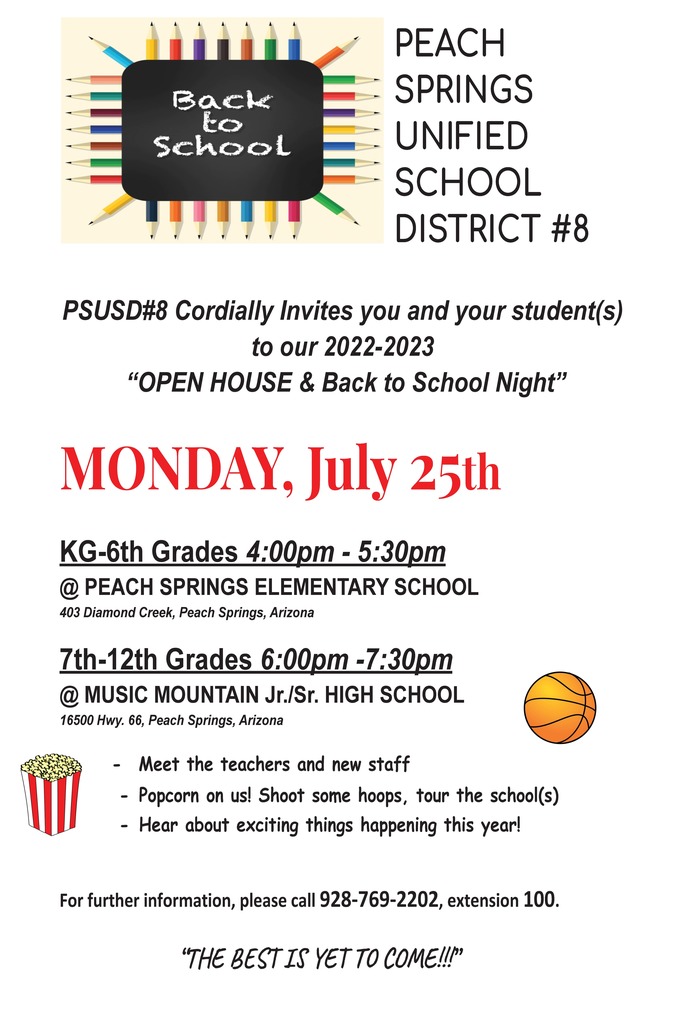 Good morning, Parents / Guardians of PSUSD#8 Students, FEW REMINDERS-- School starts Wednesday, July 27th. OPEN HOUSE ! Peach Springs Elementary K-6 Monday, July 25th 4pm- 5:30pm OPEN HOUSE Music Mountain Jr./Sr. High School 7th-12th Monday, July 25th 6pm-7:30pm Tour the schools, meet the staff, have some popcorn! See you there!!!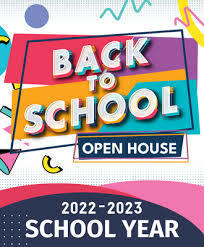 Good morning we are starting in nine minutes please make your way to the high school and meet us in the library we've got food and fruit and all sorts of goodies Hot coffee and orange juice! The best is yet to come!

Enrollment event 4p-6p TODAY ! KG - 12th

Good evening, Monday, July 18th from 4 PM to 6 PM, we will be holding an enrollment event for all grades including KG- 12th at both schools. This Includes Peach Springs elementary as well as Music Mountain junior /senior high school. Please come by either campus to pick up a packet as school starts July 27th for the upcoming school year. Any questions please call 928-769-2202 extension 100

Enrolling All-grades KG-12th! Please come by the elementary school on Monday, July 18th from 4pm-6pm to enroll your student. Meet staff, pick up packet, get your questions answered! THE BEST IS YET TO COME!!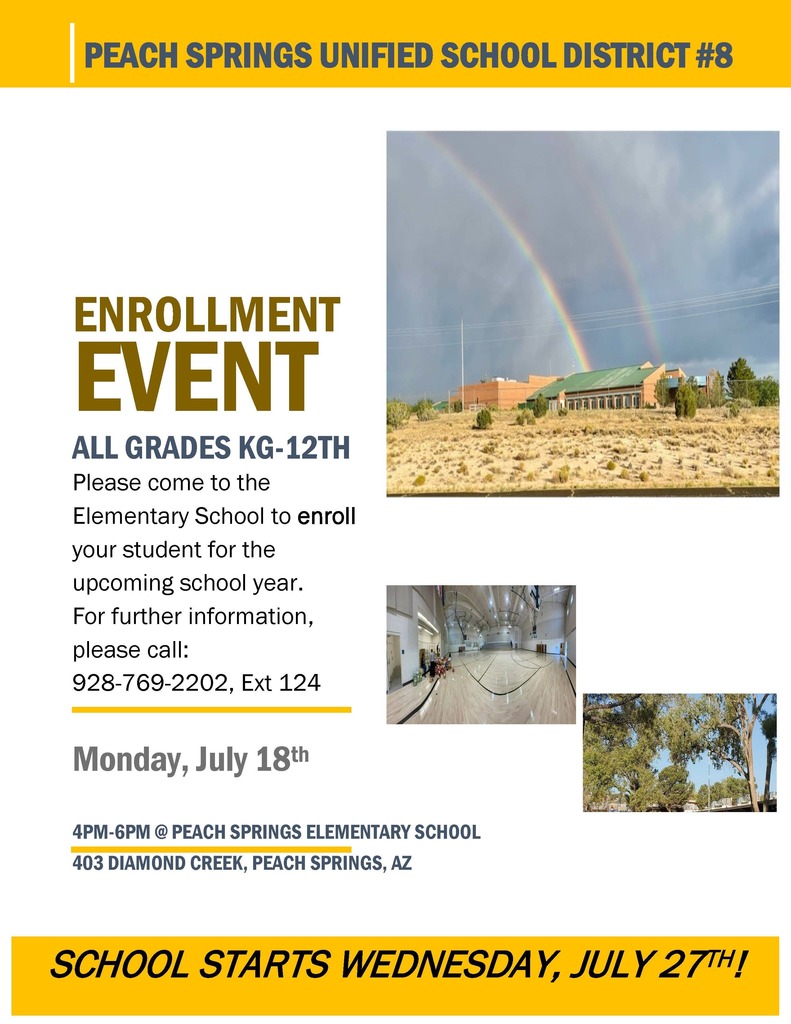 Now enrolling all grades K-12 for Peach Springs Elementary School and Music Mountain Jr./Sr. High School. Come to Elementary School any day Monday - Thursday, 8am-4pm! For questions, please call us at 928-769-2202 "THE BEST IS YET TO COME!!"

There's a "pot of gold"at the end of this rainbow at Music Mountain Junior / Senior high school! We are now enrolling 7th-12th students for school year 2023! Please stop by the elementary school or call us at 928-769-2202 extension 100 for further information.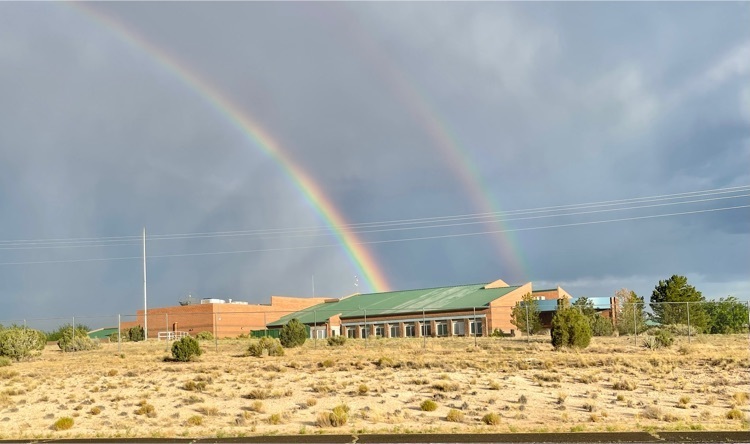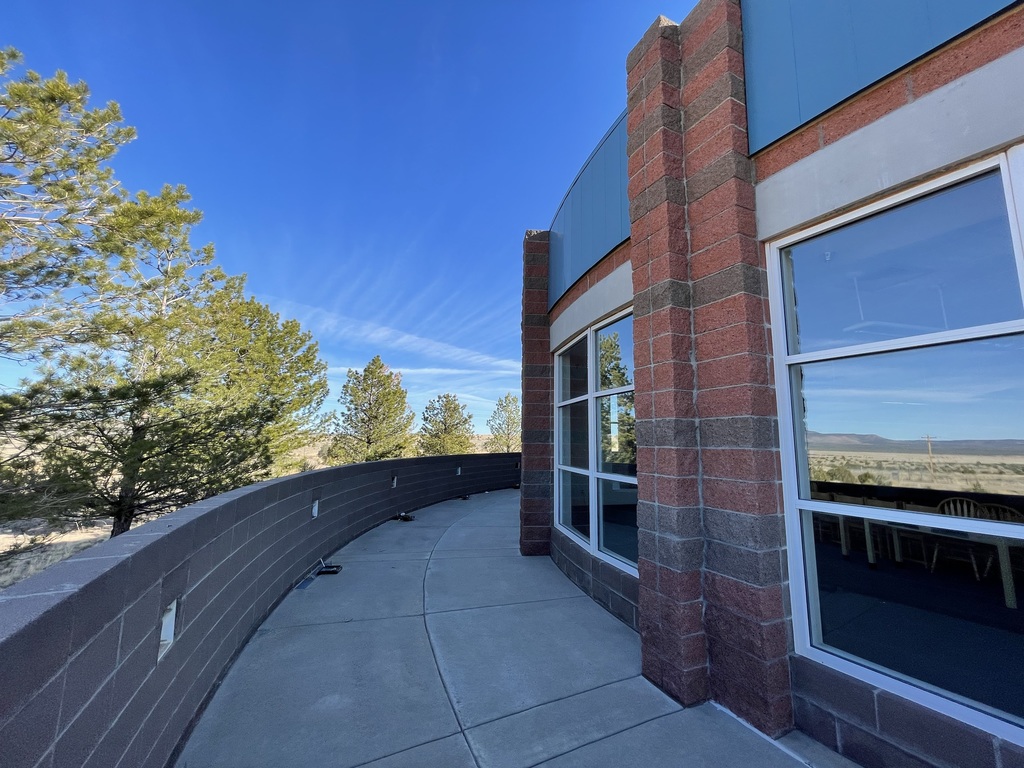 What a great start to Summer Learning! If you missed this week PLEASE join us next week! We are looking forward to seeing you here at school !

Good morning parents and guardians of our PSUSD kindergarten first grade second grade and third graders: Today our summer learning starts for your student. Bus transportation starts at 7 AM, breakfast is served at 7:30 AM, Learning starts promptly at 8 AM! We have some fun things planned! Lunch is served at 11:30 AM, students dismissed at 12 PM, and transported home. For any questions please call the school and thank you as always for all you do!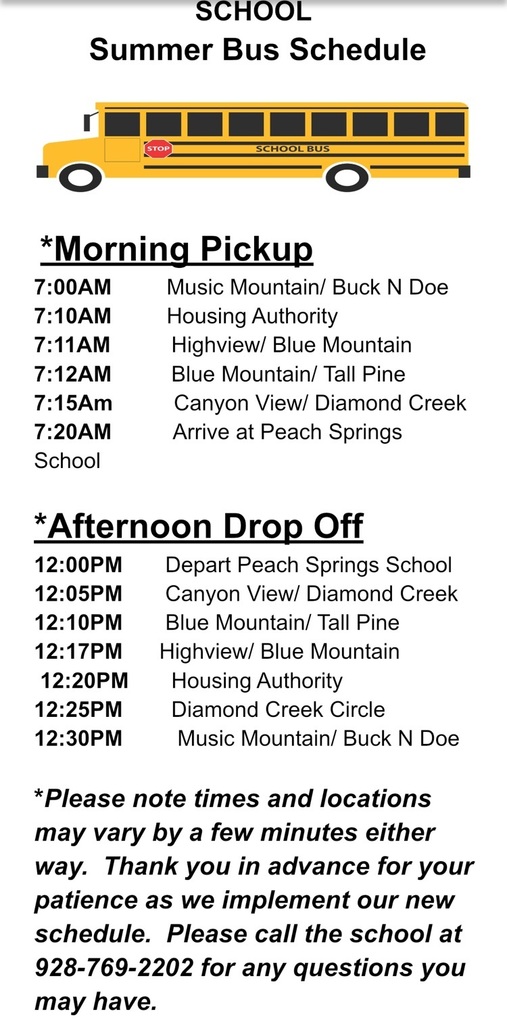 Summer Learning for our KG-3rd graders starts Weds, June 1st at 8am! We look forward to seeing ALL of our Kindergarten - 3rd graders! Breakfast and lunch provided, as well as bus transportation to and from school. For questions, please call the school at 928-769-2202, extension 100.

Good morning, Today is field day at Peach Springs Elementary School ! Thank you to all the parents, staff, students and community organizations that have and will make this fun day a success ! Please feel free to stop by the office or call the school for further information. 10am-2pm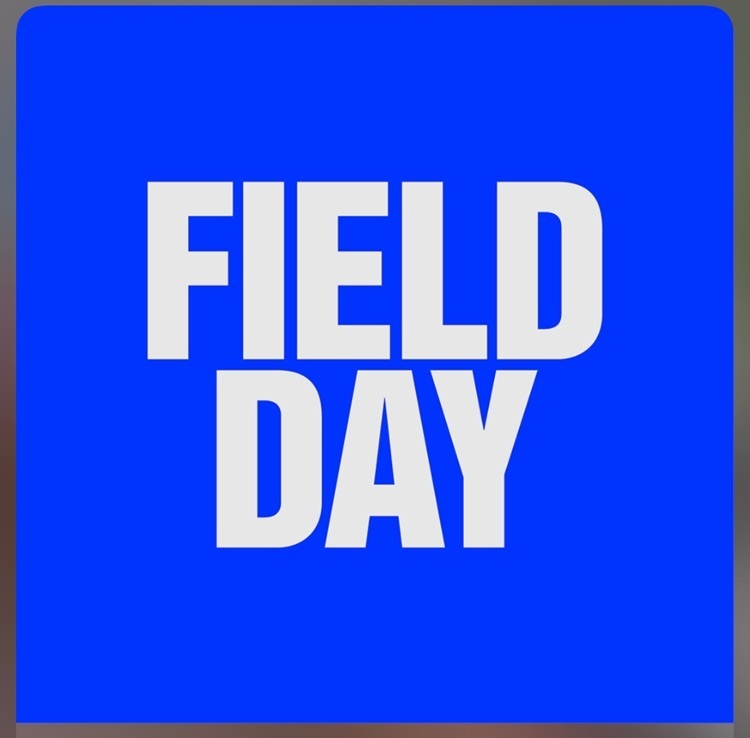 If you'd like to help with the Promotion and graduation decorating, please join us May 17, 2022 anytime at MMHS between 1pm-7pm. For any questions, please contact the school at 928-769-2202, 100.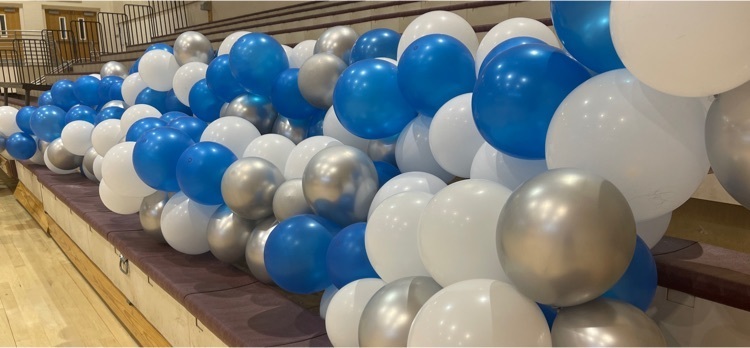 8th grade promotion - May 18 ,2022 @ 630pm 12th grade graduation - May 18, 2022 @8pm MMHS gymnasium 16500 Hwy. 66 Peach Springs Arizona All are welcome !

We are busy preparing the MMHS gymnasium for the 8th grade promotion and 12th grade graduation ceremonies on May 18, 2022. Decorating will tentatively take place Monday and Tuesday from 1pm - 7pm. For questions please call Lisa Norton at 702-525-3085 or the District Office at 928-769-2202, ext. 100.