Good morning, Reminder today, and all week is early release for all K-12 Students for FAMILY / PARENT/ TEACHER CONFERENCES: Elementary School- please call Elementary school at 928-769-2202 to schedule a time to meet your student(s) teachers. Today, Tuesday, October 3rd after school / evening appointments available until 7pm. MMHS - Time slots open all week 12:30pm -4:30pm to meet/ greet your students teachers. PLease call Music Mountain High School AT 928-455-5003 to arrange a time to stop by. Thank you


HOME VOLLEYBALL GAME TODAY! 5pm @ MMHS Please come out to support the lady warriors for first home game in over a decade! Our snack bar is open- We have hotdogs and soda, and lots of yummy snacks. All are welcome. See you there!

Team, parents/ guardians, THURSDAY, September 21st-- EARLY RELEASE EARLY RELEASE EARLY RELEASE for all DISTRICT students. In support of the days cultural and community events, PSUSD will be observing a shortened school day as follows: Peach Springs Elementary RELEASED: @11:30am Lunch sack and afternoon snack will be sent home. Bus transportation will be provided. Music Mountain High School RELEASED: @12:15pm Lunch sack and afternoon snack will be sent home. Bus transportation will be provided. For questions, please call 928-769-2202, ext 100 or 200

Good evening , Parents, guardians, students and staff, Tomorrow is our first day of an exciting new school year filled with potential and wonderful experiences. The "key" ingredient is- attendance at school. Our buses will be arriving at the designated time and location. School begins at 7:30am. Looking forward to great school year! Superintendent Santiago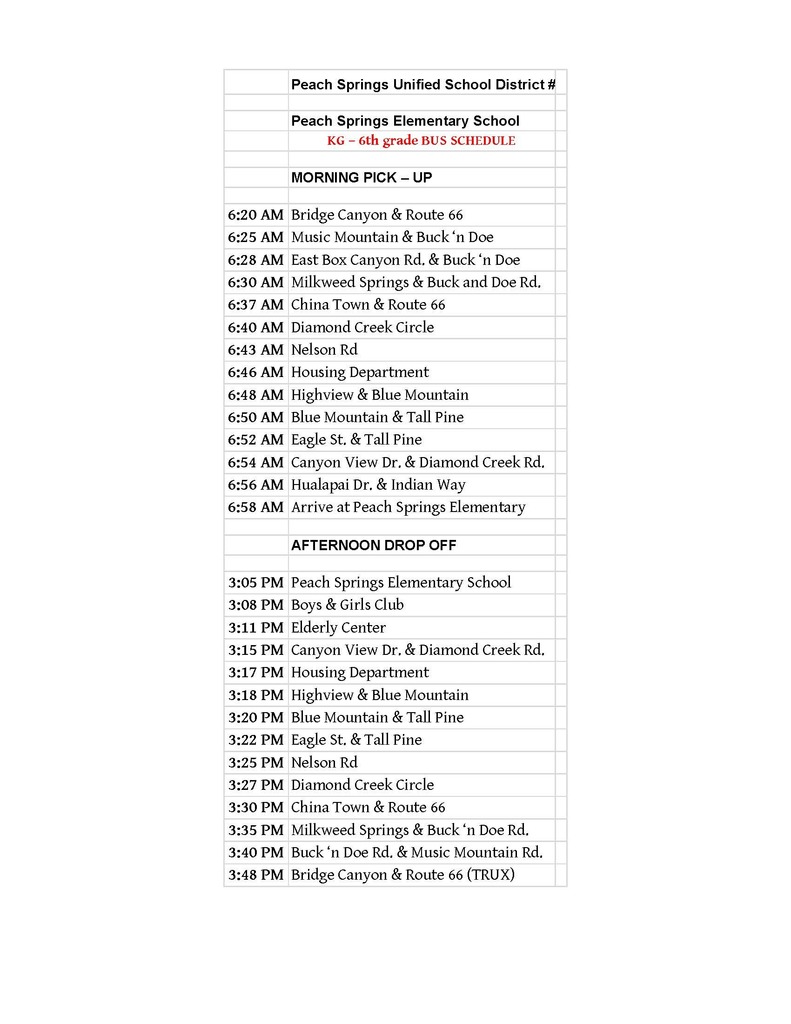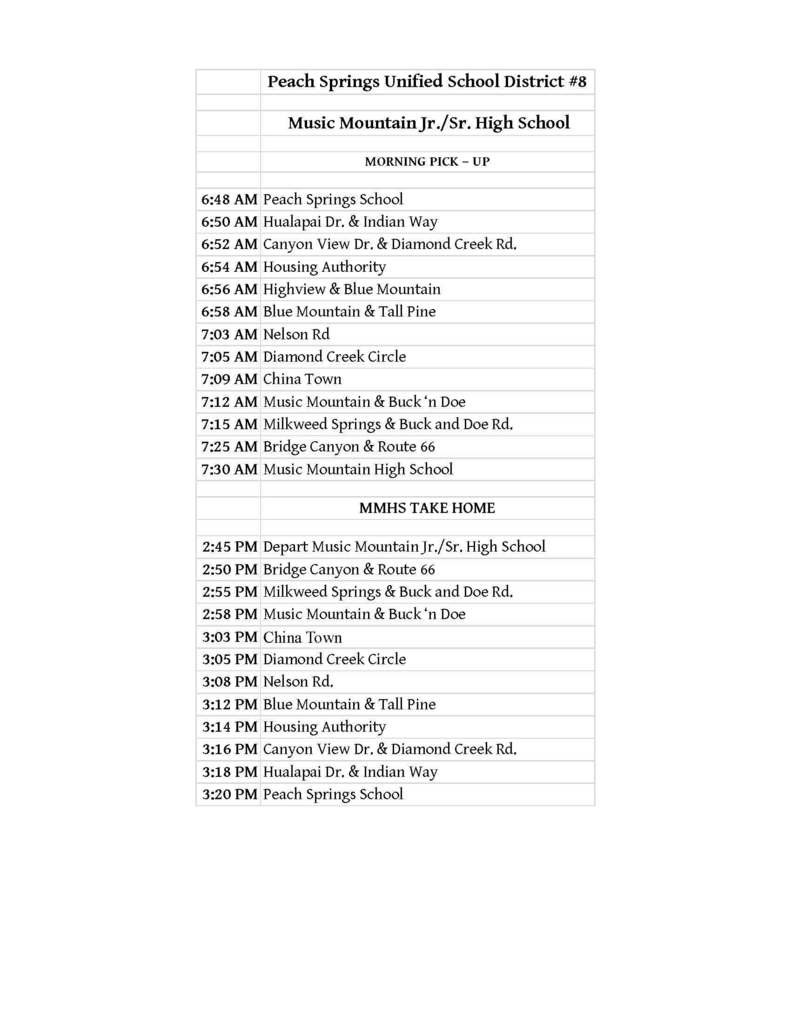 Meet the teacher / Welcome back BBQ for PSUSD students! Peach Springs Elementary School 330pm - 630pm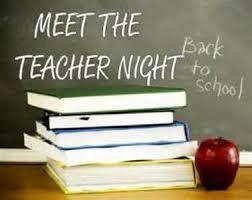 CLOSED TODAY Please note PSUSD district offices, high school offices, and elementary school offices are closed for the day. We are having an in-service staff and training day. Thank you for your understanding. Please leave a message on the district phone 928-769-2202 or you may send an email to
attendance@psusd8.org
. For items requiring immediate assistance or if an urgent nature please call Lisa Norton at 928-228-0778. Thank you

REMINDER: Now enrolling all grades KG-12th. Thank you PSUSD8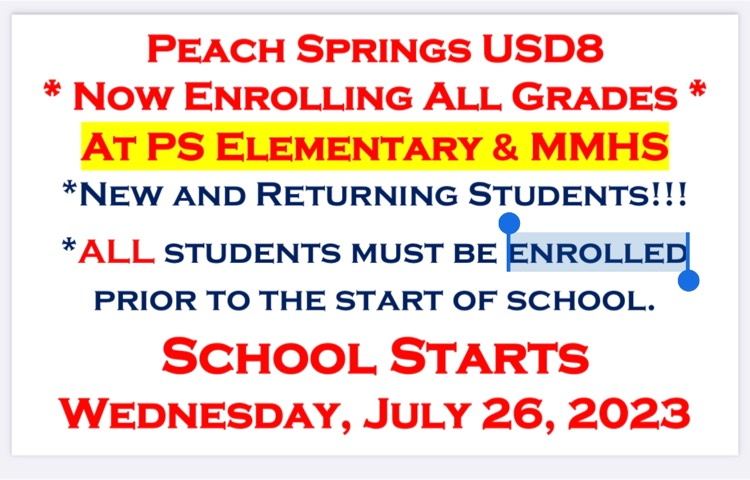 WE HAVE OPEN POSITIONS: JH/HS Art, Music Teacher JH/HS Biology/Science Teacher Elementary Physical Ed Teacher Elementary K-3 Teacher Student Support Services Guidance Counselor Student Support Services Social Worker Student Support Services LD/BD- Self Contained Transportation/Maintenance/Custodial PT Support Staff Paraprofessional 2 7-12 Support Staff Paraprofessional 2 Elementary Life Skills Please complete on-line application at: psusd8.org, you may email our Business Manager at
herrerag@psusd8.org
, or call 928-769-2202 for further information. Please apply!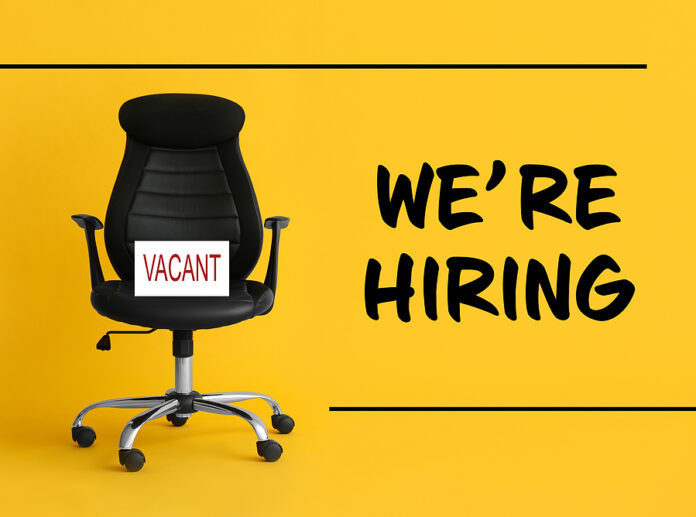 FLAG FOOTBALL GAME! 🏈🏈🏈 Monday, July 10th @530pm MUSIC MOUNTAIN HIGH SCHOOL Football Field Please come watch and support the Police and Fire teams for the first of many community and interdepartmental games to come ! See you there !! Remember. 530pm. @MMHS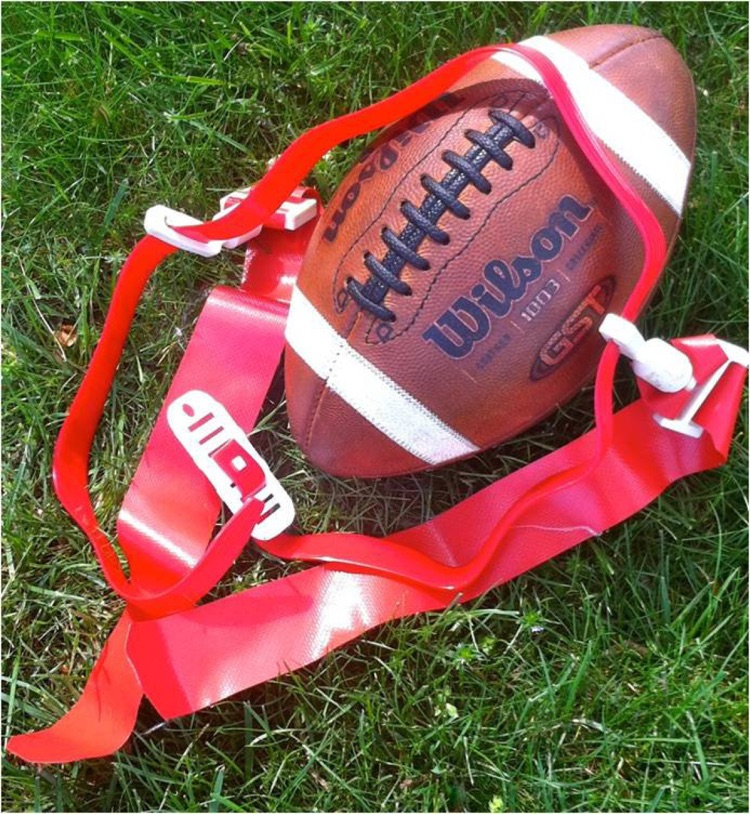 Upcoming important events!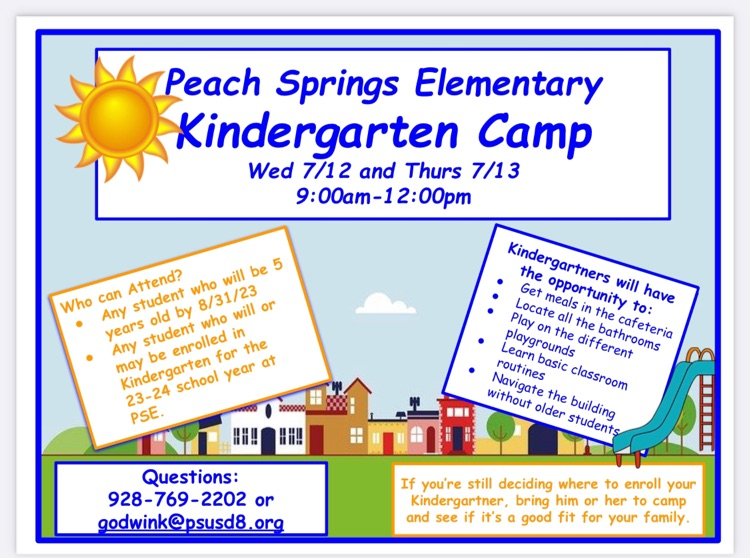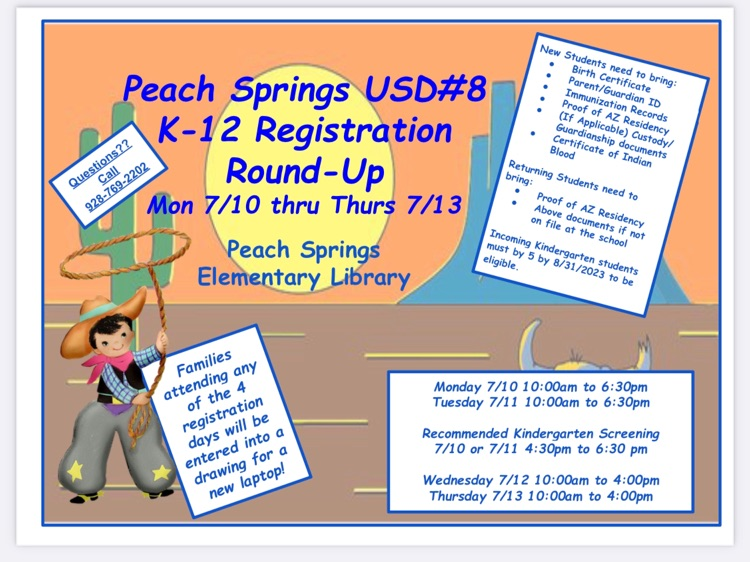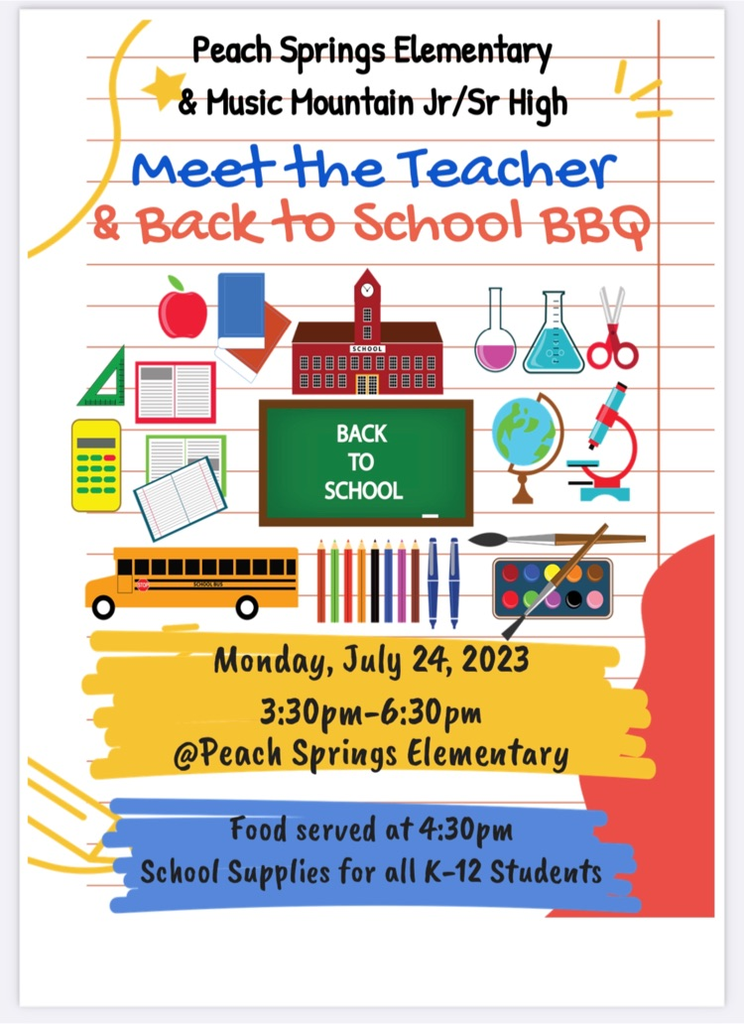 Upcoming important events!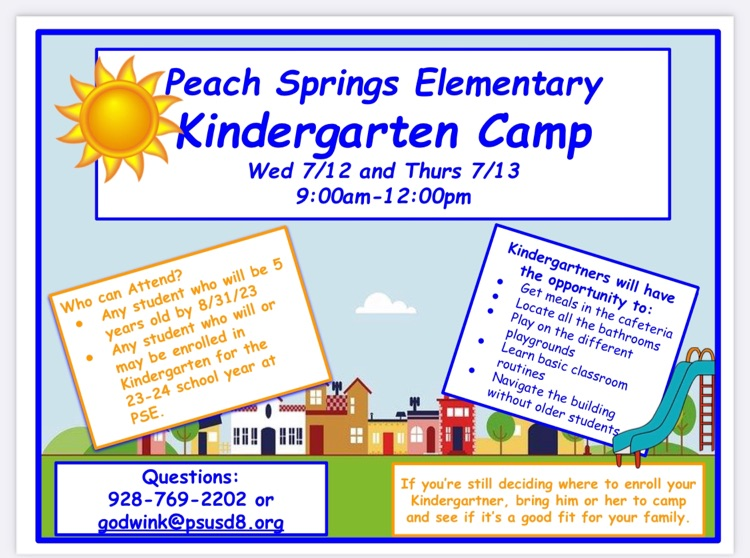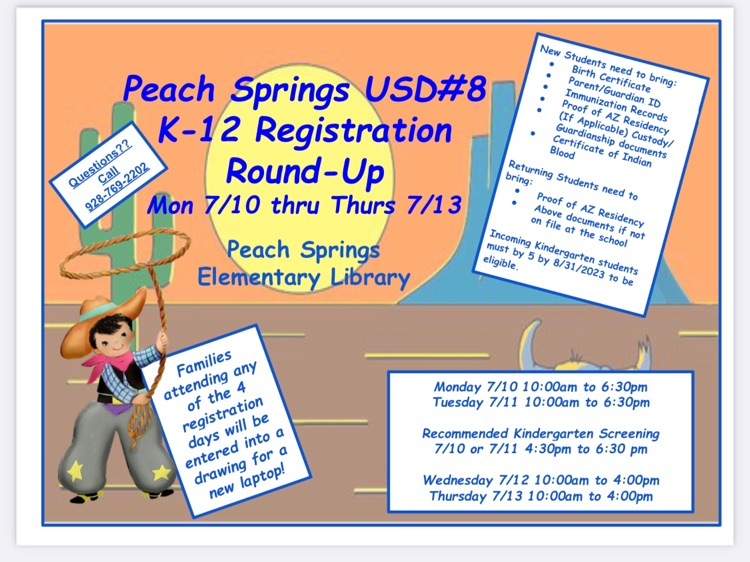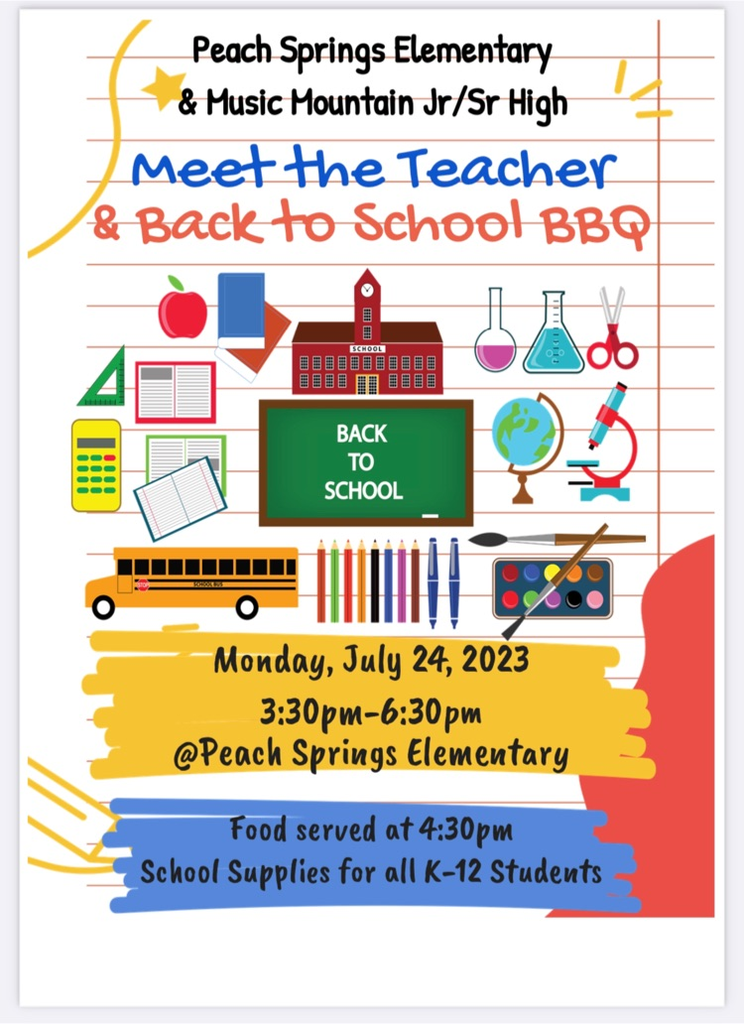 Current openings at PSUSD / Career Opportunities: -​Teacher Elementary Primary KG-3rd -​Teacher Elementary Physical Education -​Guidance Counselor or Social Worker -​Special Education Teacher (Life Skills) -​Teacher High School / Jr. High Science Teacher -​Paraprofessional II - Elementary Life Skills - ​Paraprofessional II - 7th-12th -​Kitchen Assistant Please apply online, by going to PSUSD8.org or you may email Ms. Gloria Herrera, our Business Manager at
herrerag@psusd8.org
for further information. Please like, follow, and also share this info with any persons that may be interested in being a part of our team.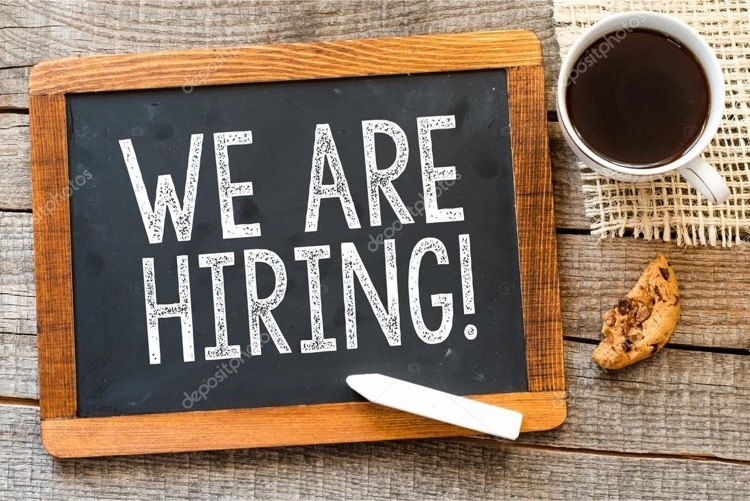 Registration for ALL Grades KG-12th week of July 10th-13th. Lots of fun activities planned, stay tuned for further information! For questions, please call 928-769-2202. Please like, follow and share!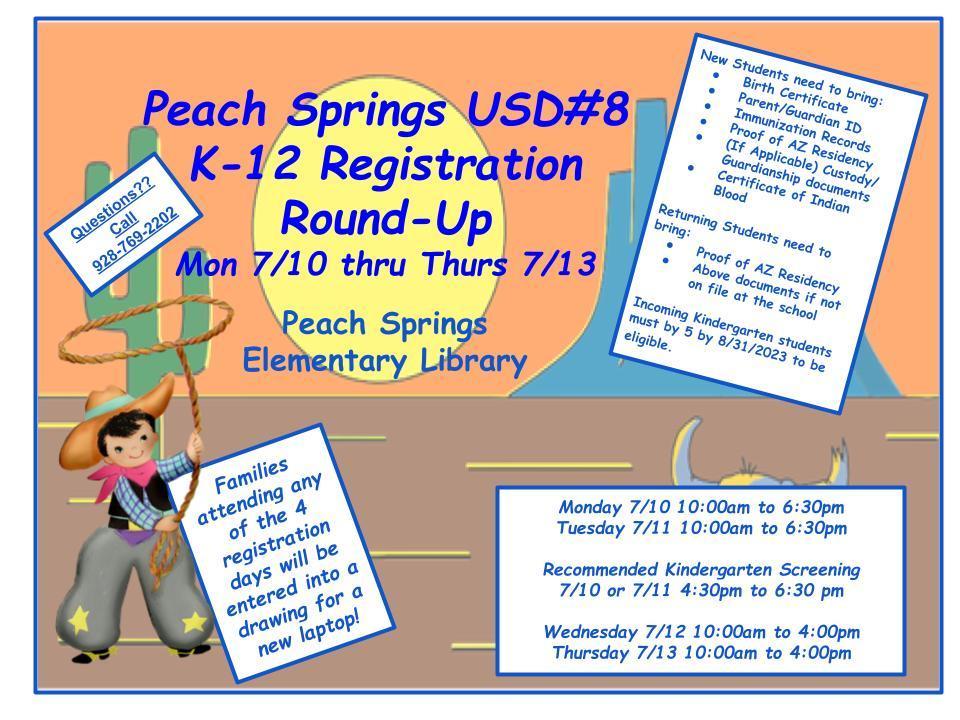 New Curriculum for our KG-6th Graders is on display at Peach Springs Elementary School in the library. Please come by the Elementary School, Monday- Thursday, between 8am-12pm if you would like to review the materials and see what we have planned for this upcoming school year starting July 1, 2023!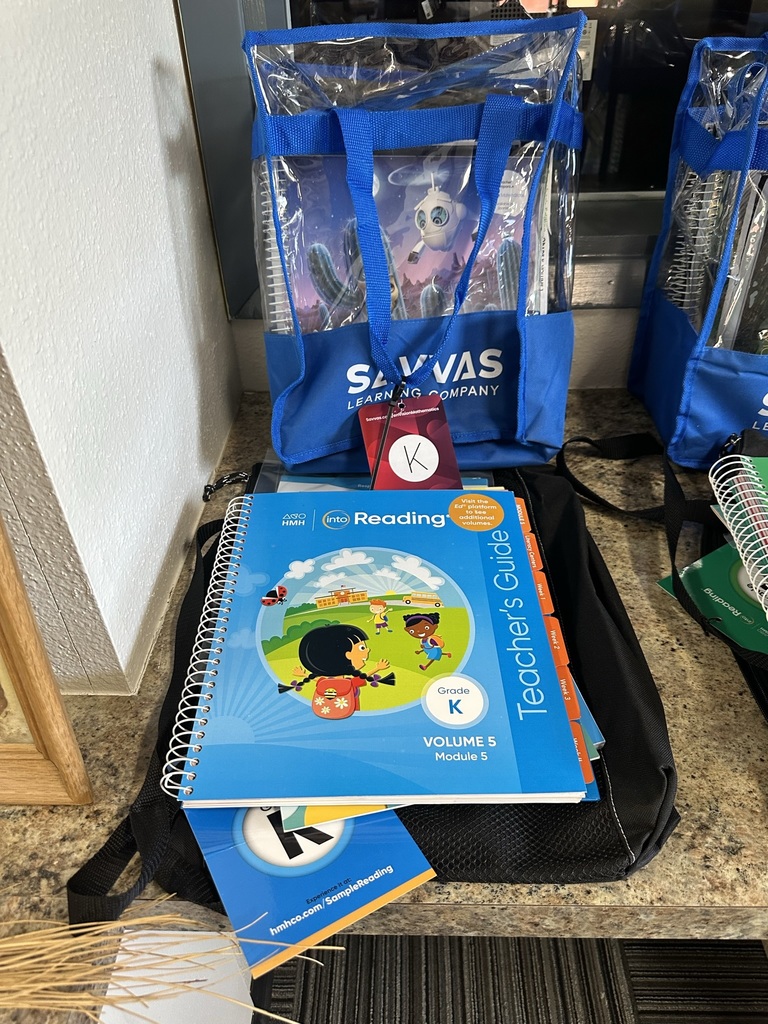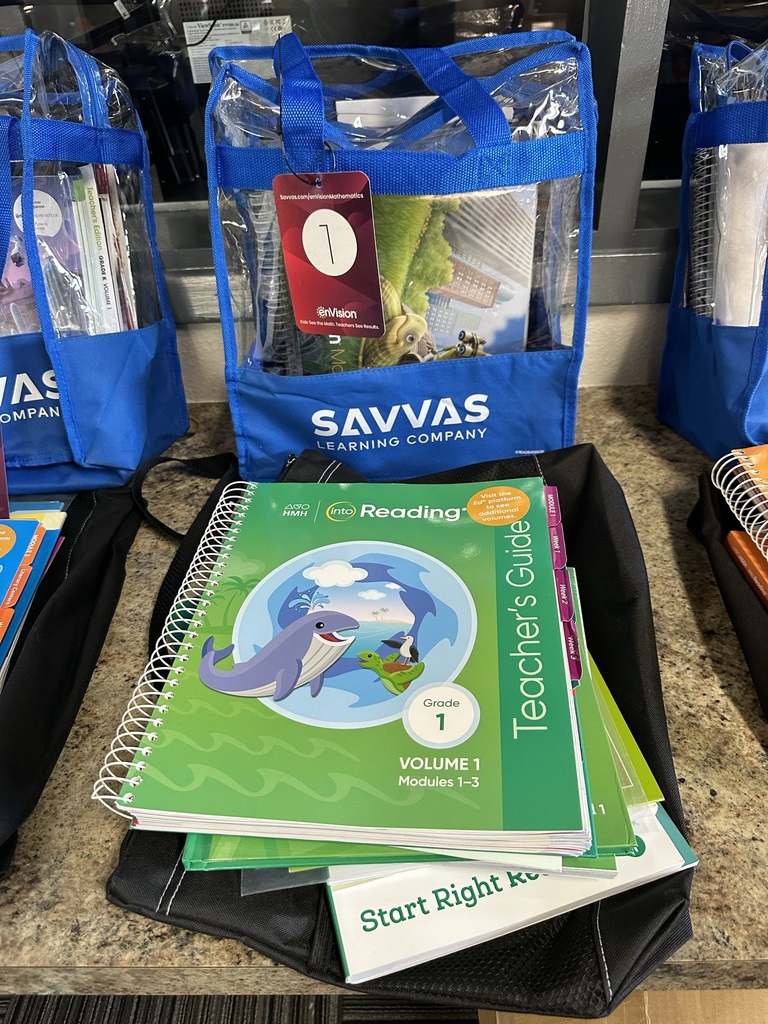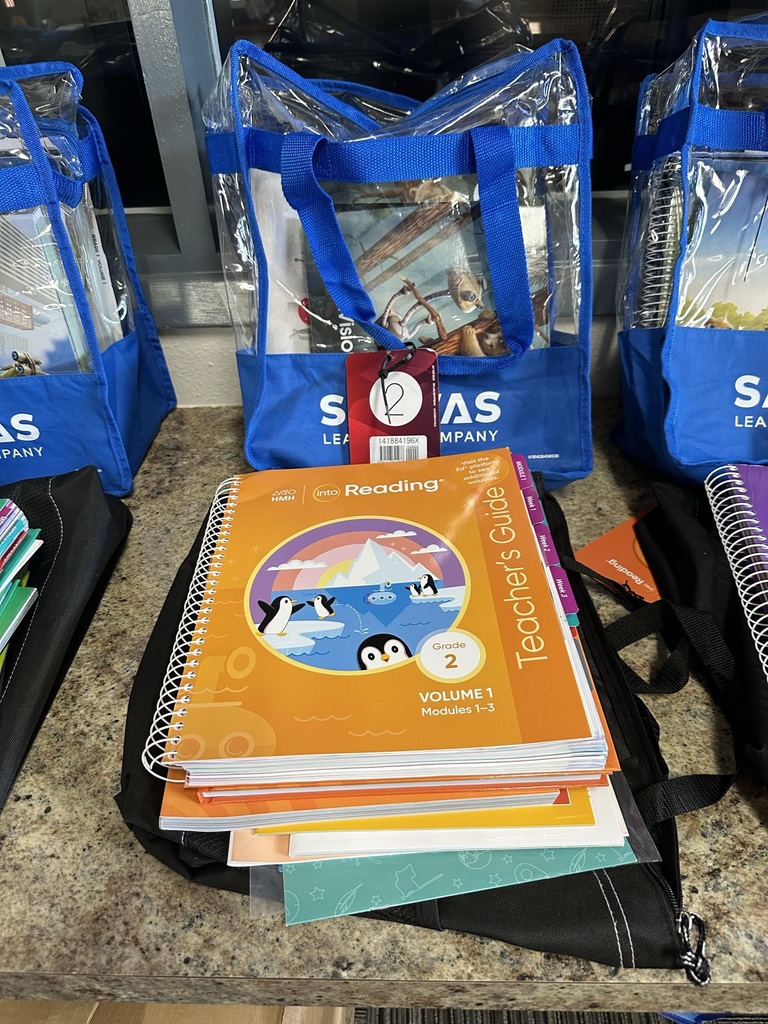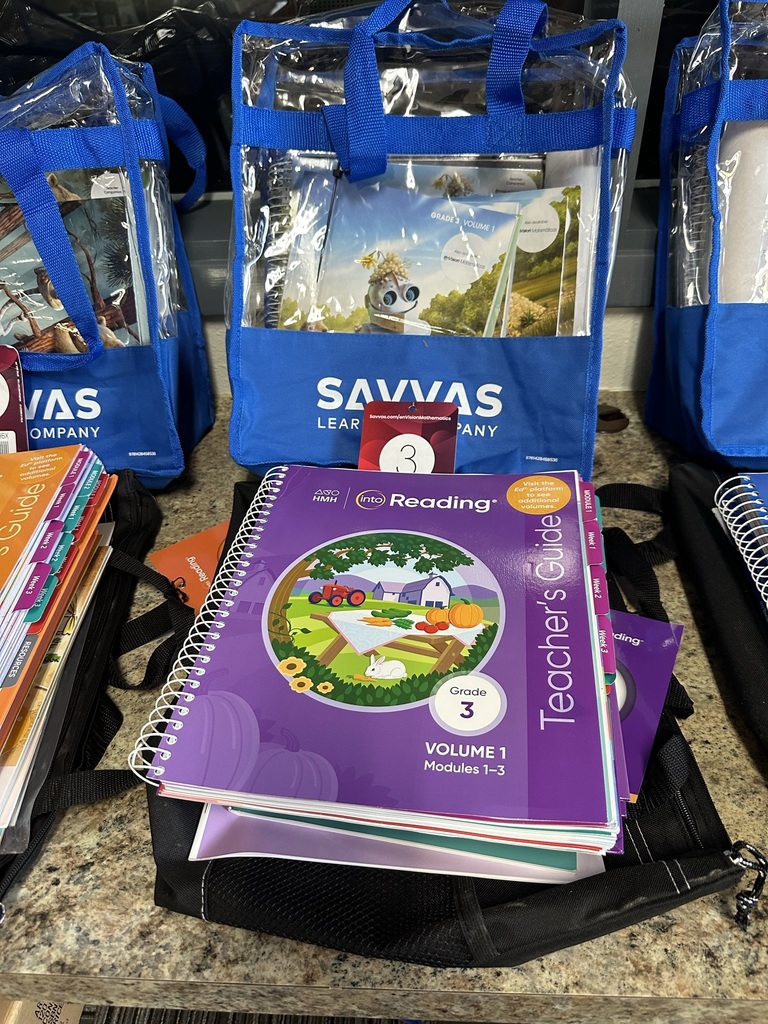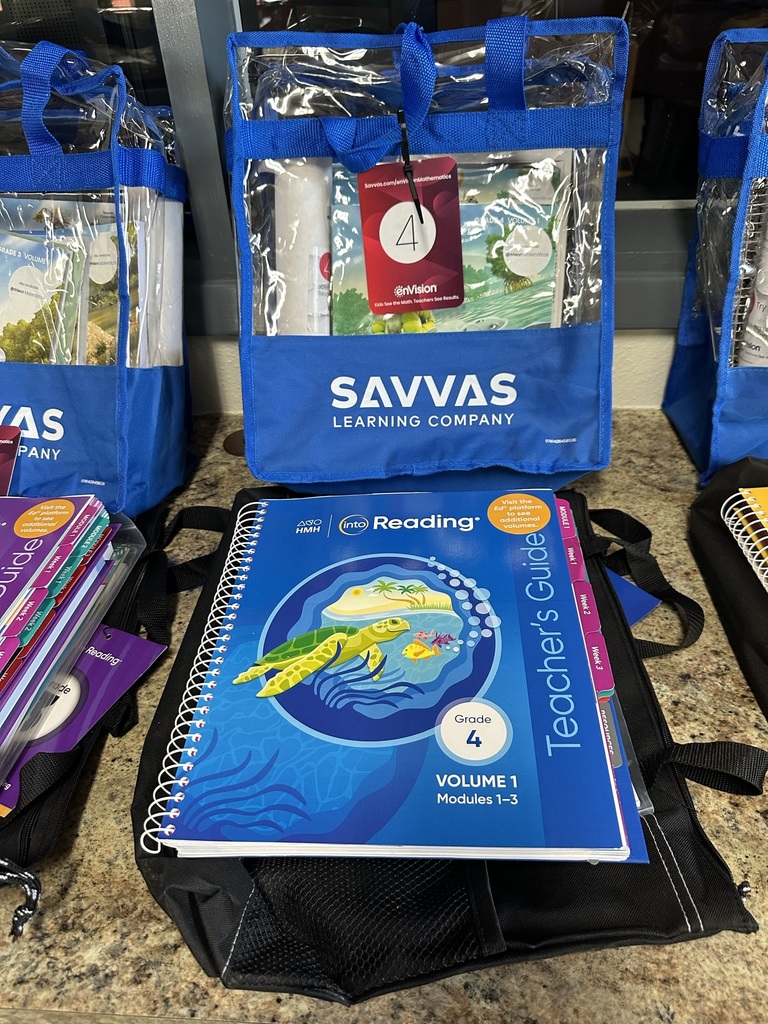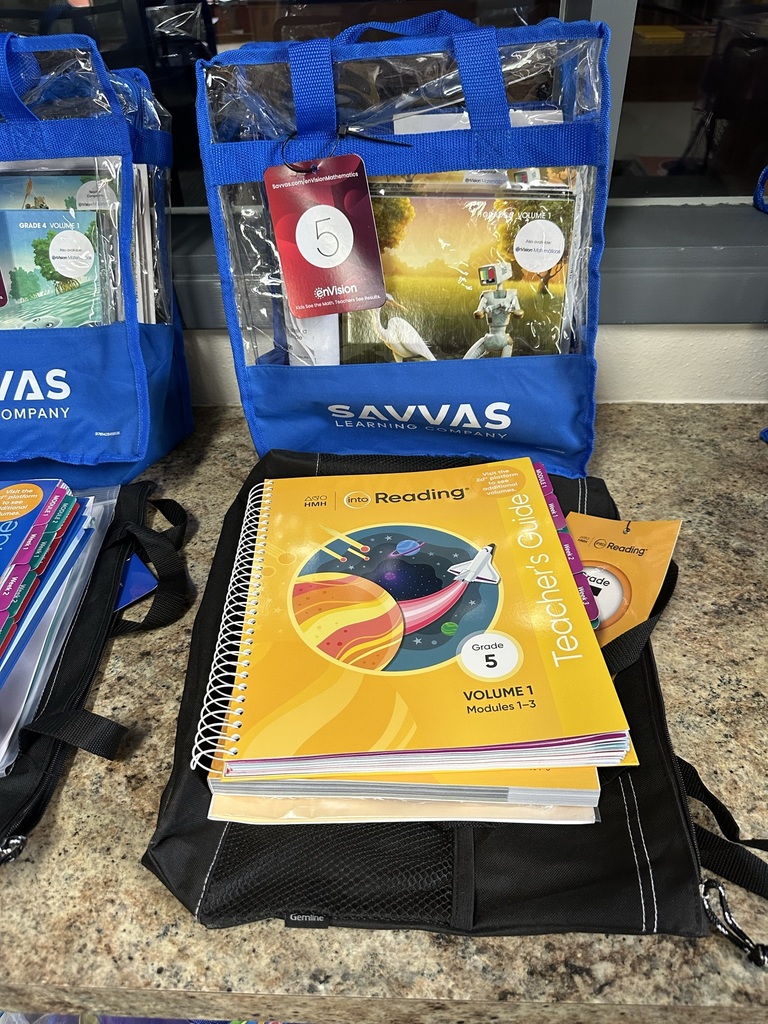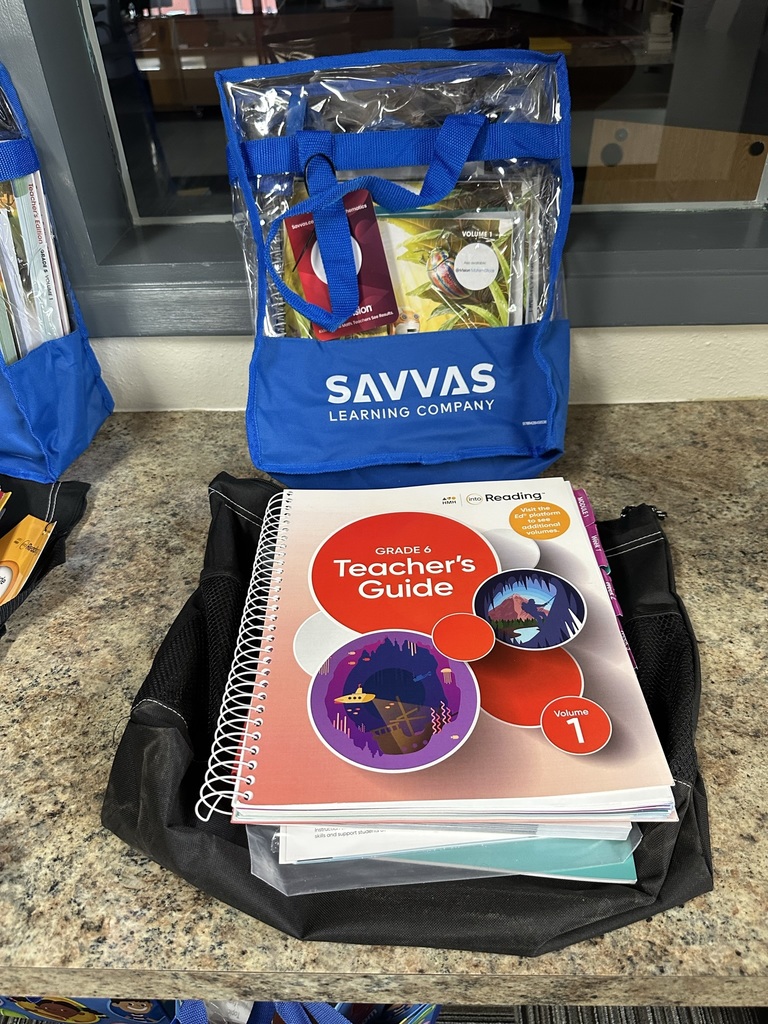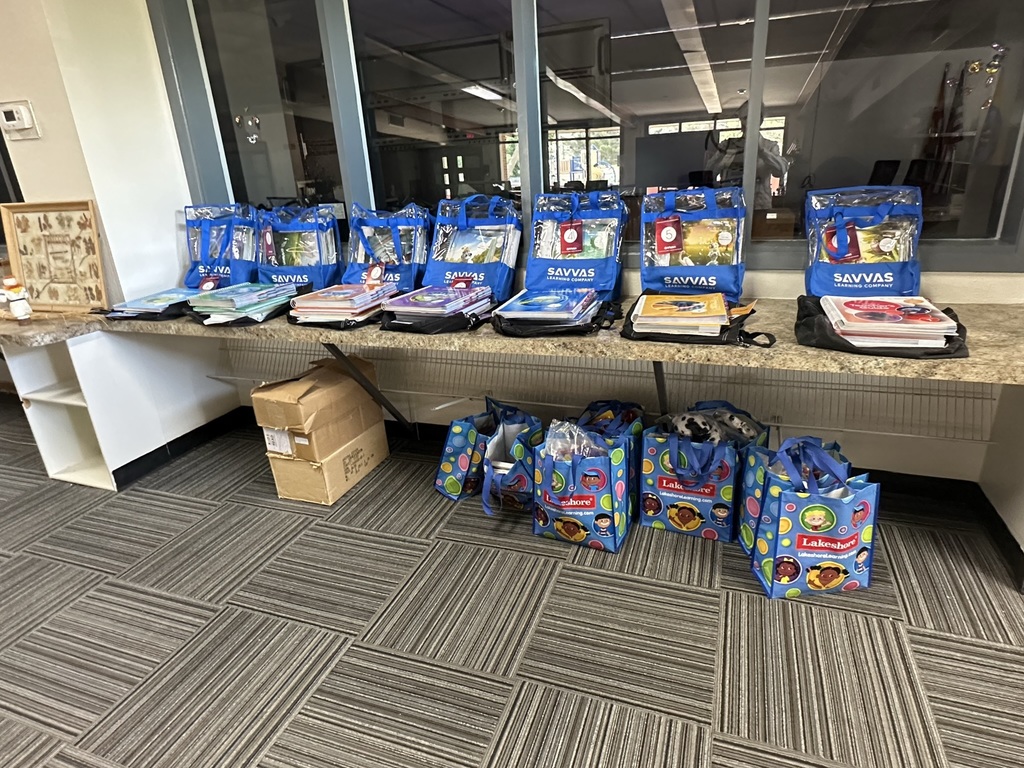 Lots of hard work and an abundance of creativity and talent taking place during summer school at Peach Springs Elementary School. Students learning and at the same time having fun!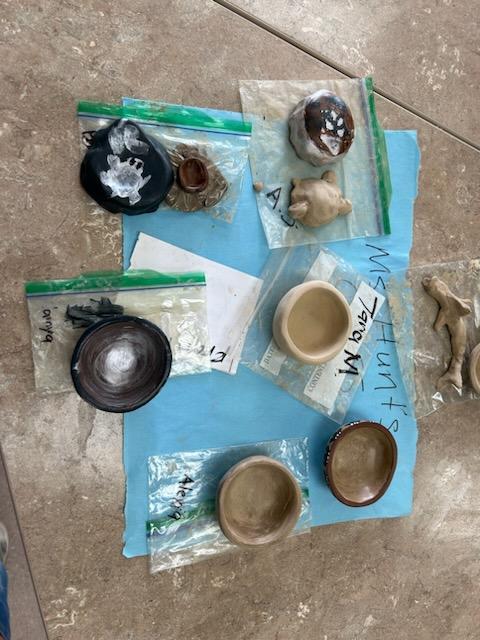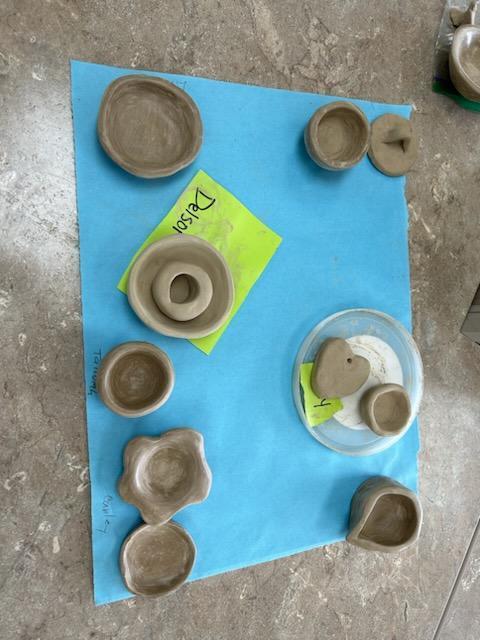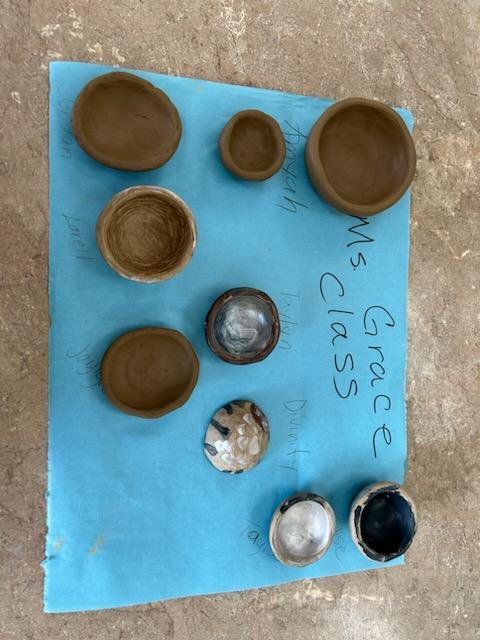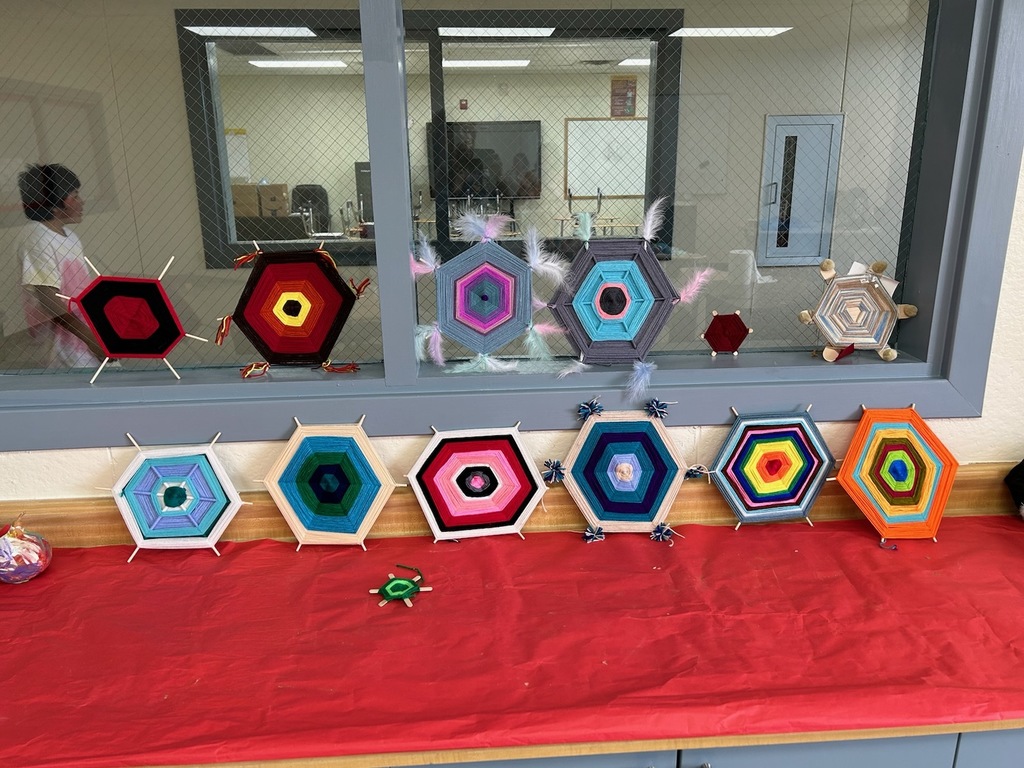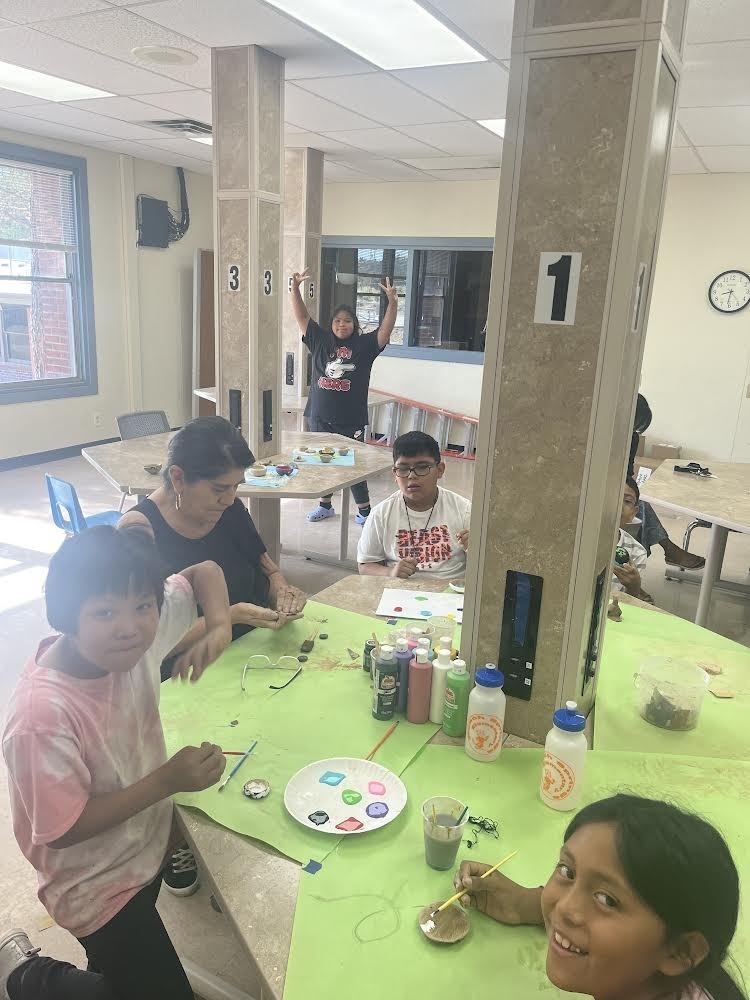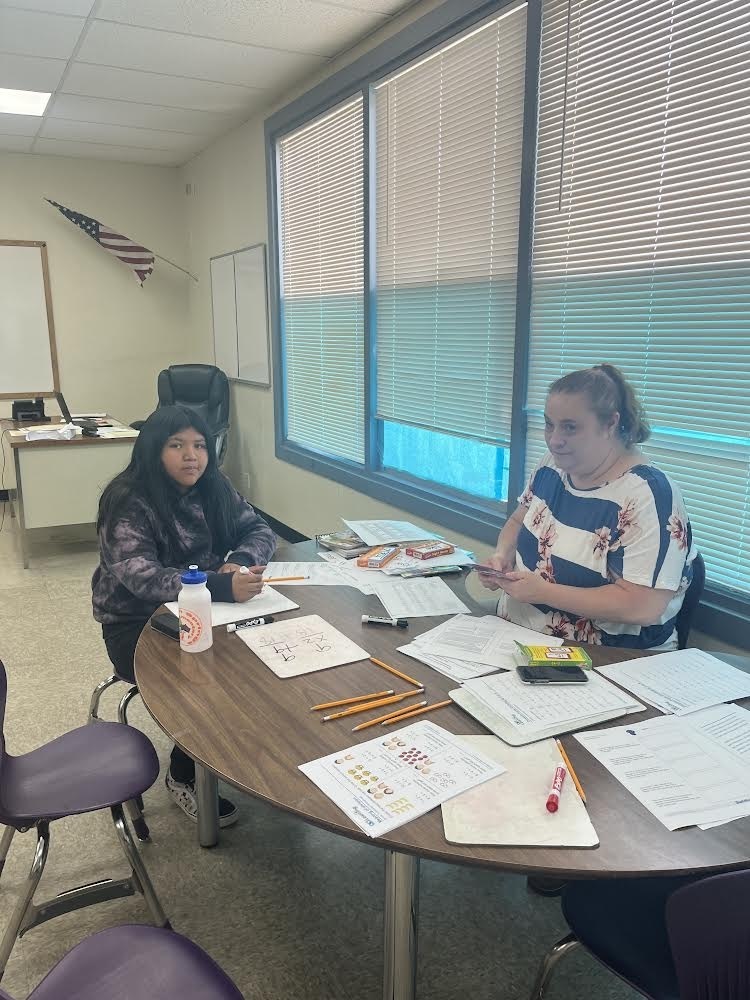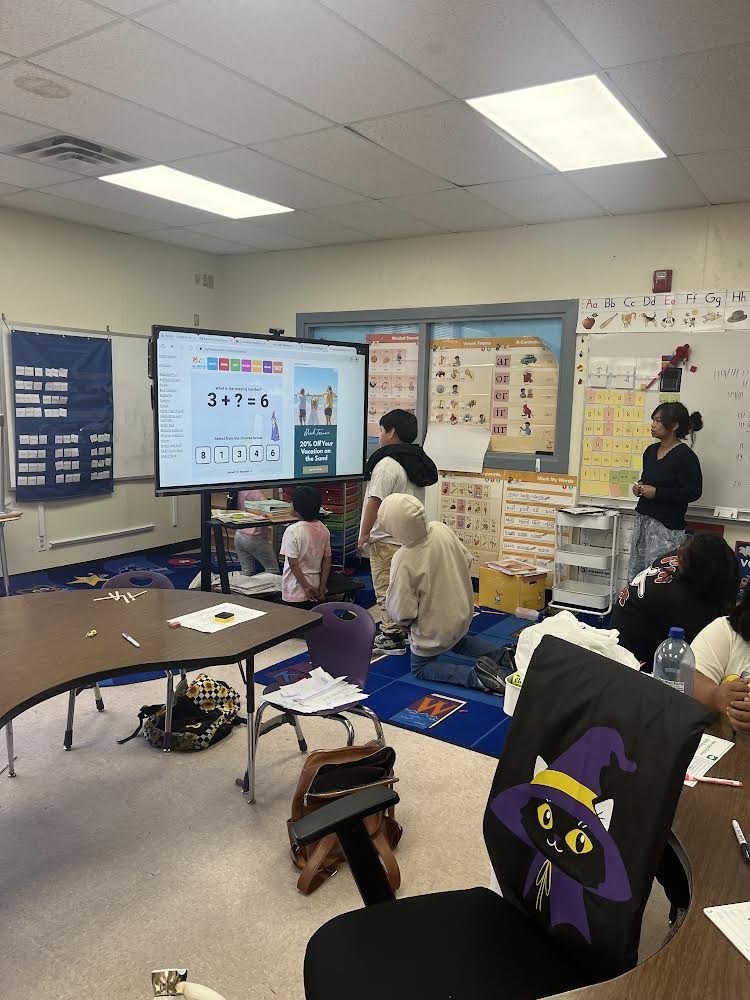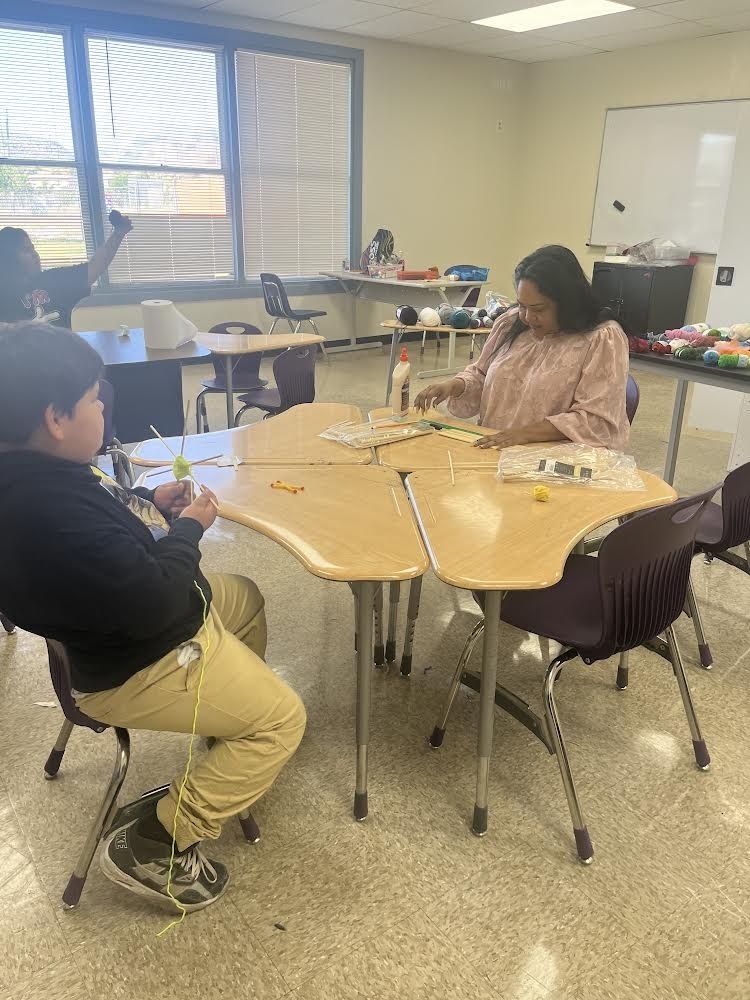 Summer Fun Learning Schedule for Peach Springs Elementary KG-6th Grade here: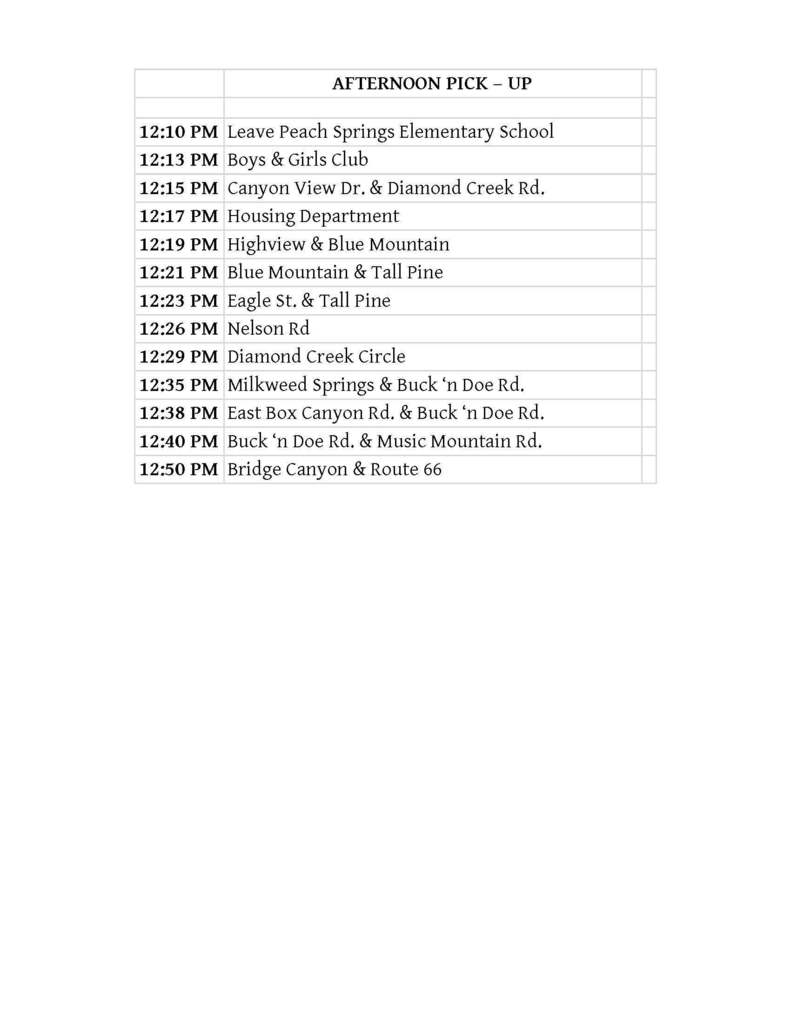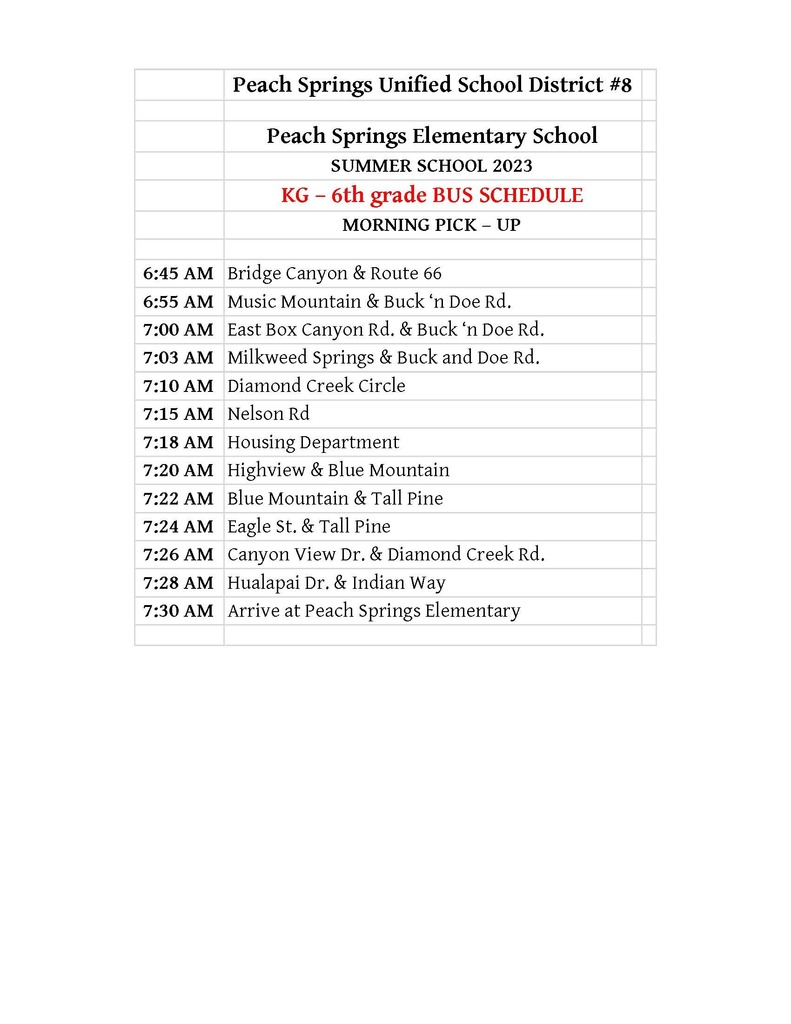 2023 SUMMER LEARNING at PSUSD

(END OF YEAR SCHEDULE REMINDERS) SNOW DAY MAKE-UP DAYS AS FOLLOWS: IMPORTANT UPDATES FOR END OF SCHOOL YEAR@ PSUSD Thursday, May 18th - students released at 1:00pm Monday, May 22nd - students released at 1:00pm Tuesday, May 23rd - students released at 1:00pm This applies for all K-8 students in the district, excludes high school as they are out for the summer. Elementary Field Day Wednesday, May 17th starts @9am @PSE 6th grade dinner Thursday, May 18th @5:30pm @PSE 8TH GRADE PROMOTION / 12TH/SENIOR GRADUATION: Monday, May 22nd - 8th Grade @3pm Monday, May 22nd - 12th/Seniors @6pm @MMHS Thank you, For questions, please call 928-769-2202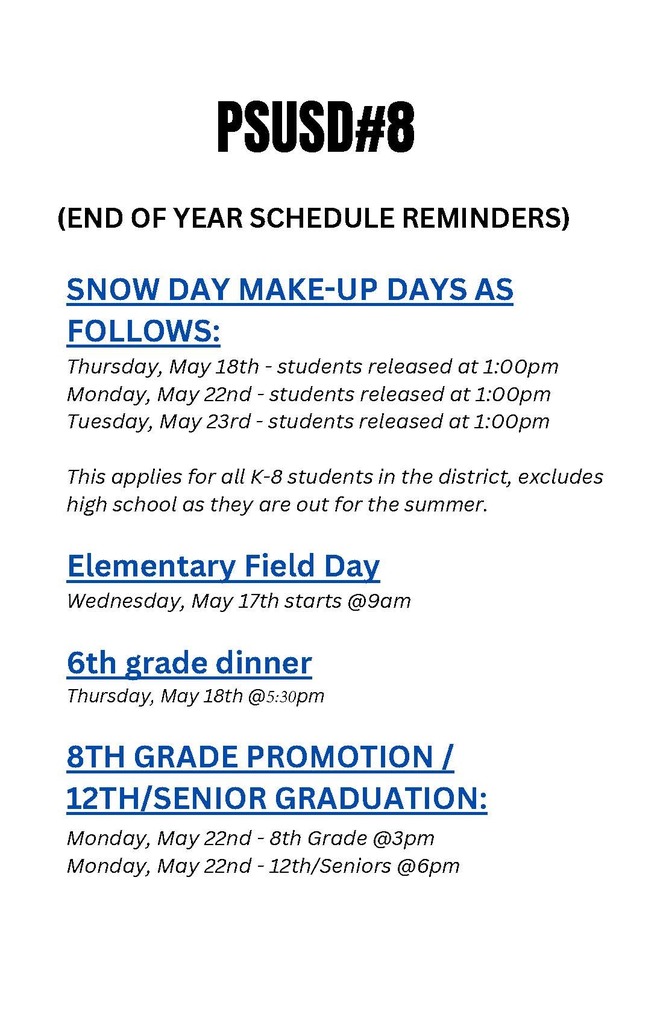 Upcoming activities at Peach Springs Elementary School BOTH on Thursday, May 18th. Field Day 6th grade Move up dinner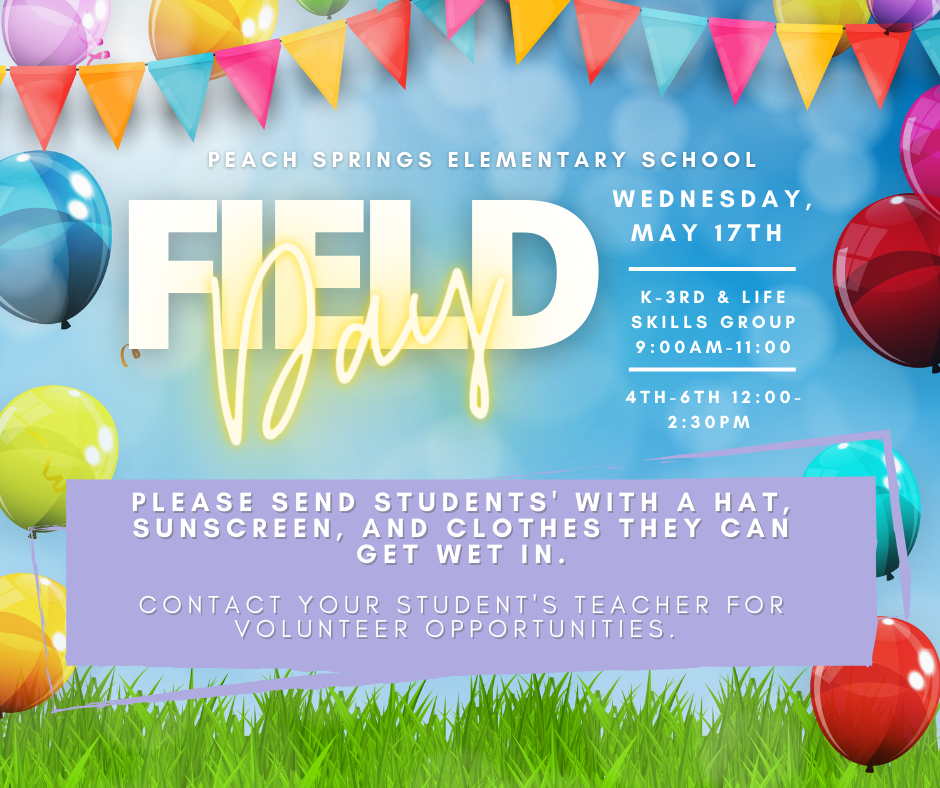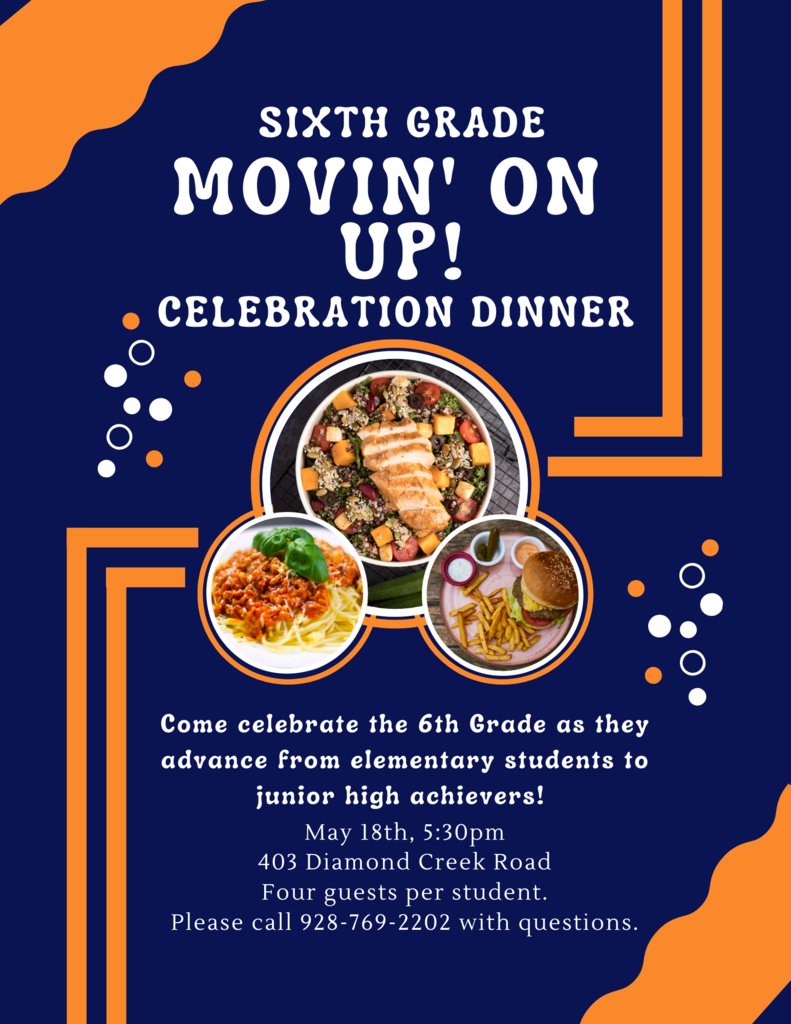 Dear Peach Springs Community, UPDATE: The next PSUSD special board meeting is scheduled for Wednesday, April 19th at 2pm at Peach Springs Elementary. This was previously set for Tuesday, and is now on Wednesday, 4/19. Thank you